Businesses, schools and communities in Bridgwater are being invited to sign-up to the next stage of an initiative to change the way people travel in and around the town.
Phase two of The Bridgwater Way, run by Somerset County Council and funded by EDF Energy, aims to ease traffic congestion and make it easier for people to travel in a way that supports a healthier lifestyle.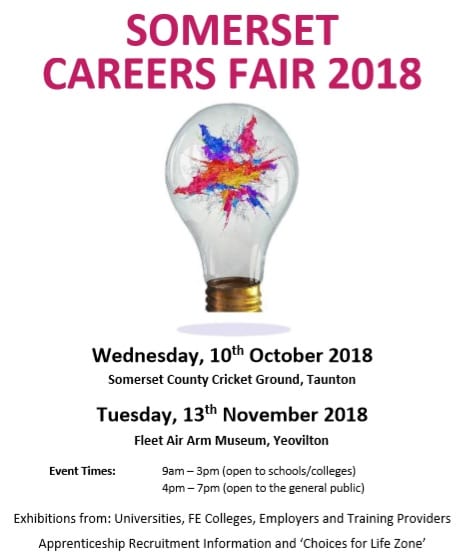 It's a multi-million-pound initiative which combines road improvements with tailored support and schemes to help people make safer, easier travel choices, particularly when roads are busiest.
Over the past few years a number of road improvements have been made to help traffic flow around the town. The Bridgwater Way has invested in new walking and cycling routes and more are planned. You can now cycle into Bridgwater from Cannington and North Petherton and improvements are also planned from Puriton.
This latest phase comes on top of the 6.5 miles of new routes established as part of the first phase of the project, funded by the Department for Transport in 2012.
The Bridgwater Way is now offering tailor made travel support for businesses which includes road traffic updates, exclusive discounts, advice on how to roll out car share programmes and support incentives for walking, cycling and using public transport.
School children and students are being offered similar tailor-made support to encourage walking, scooting and cycling to school or college.
The community can benefit from this new initiative through the 'BetterPoints' reward programme – a fun free smartphone app that anyone can use.  The app offers reward points to encourage walking and cycling.  Users get more 'BetterPoints' the more they do and can spend them on little luxuries like coffee and clothes, or donate them to charity.
In the initial stages this will be focused on people living in the North Petherton, Stockmoor and Wilstock areas but it is hoped to be extended later.
Councillor Woodman, Cabinet Member for Highways, said: "We want people to get involved, because it's their choices that will make the difference. There is massive investment happening in and around Bridgwater, and this comes with an increase in traffic which I know has not escaped people's attention."
"The Bridgwater Way is looking at the best ways to tackle this, from improving infrastructure to providing travel advice, to encouraging a more sustainable, healthier lifestyle for people."
He added: "We can all play our part in reducing congestion – and at the same time lead healthier lives. There are real benefits here for companies, schools and individuals."
David Eccles, Head of Stakeholder Engagement at Hinkley Point C said: "The Hinkley Point C project is delighted that some of its substantial investment in the community has contributed to a scheme that not only makes travelling around the town easier, but encourages a healthy lifestyle too."
To find out more in about The Bridgwater Way project and what is on offer, visit: www.thebridgwaterway.co.uk.