Somerset's dedicated school immunisation team will be out and about from this week helping protect our children against the flu.
The Somerset school-aged immunisation nursing team (SAINT) is a dedicated team of qualified nurses and support staff.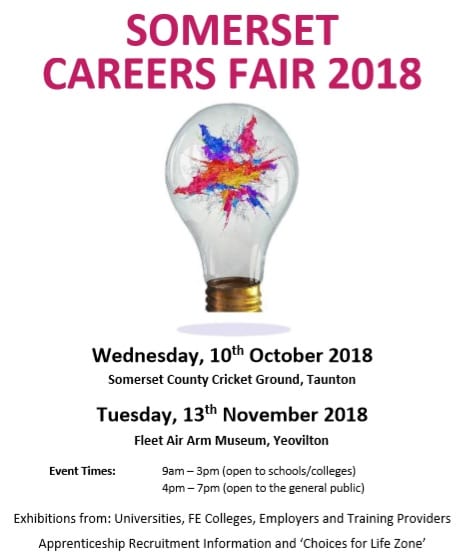 Starting this week, they will be attending primary schools across the county to give primary school children the flu vaccine (nasal spray).
The nasal spray will be offered to around 40,000 school-aged children through the school based programme who are in reception class and school years 1, 2, 3, 4 and 5 at their school. It is also offered to children up to the age of 17 in special/Special Education Needs (SEN) schools. The team is hoping to achieve higher than the 65% recommended updake.
Suzy Mason, immunisation team leader at Somerset SAINT, said: "Flu can be really unpleasant for anyone at any age but particularly children. "Some children can develop complications from flu such as bronchitis, pneumonia or
a painful ear infection so it's really important that they do get their vaccine to help protect them and the wider community. "Being able to administer the vaccine in a nasal spray means no nasty needle; it's quick and painless which makes it perfect to give to children."
"There are cases where children shouldn't have the vaccine but any parents who are concerned can check with us or with their GP surgery."
Letters will have gone home to children via their schools and children educated at home and children not in education should have received a form in the post.
SAINT will be running community based sessions through December and January at locations across Somerset – parents can call the team to book an appointment at one of these.
As well as the flu vaccine, the SAINT team will also be giving secondary school children the HPV vaccination, Meningitis ACWY vaccine and the 3-in-1 teenage booster (tetanus/diphtheria/polio) over the school year.
If anyone has any questions about the team or the immunisation programmes, or has not received a letter, you can contact the team on 0300 323 0032 or email somersetSAINT@sompar.nhs.uk
You can also find the team on Twitter: @Somerset_SAINT.